Back to the selection
White Cabbage
720 ml
Pickled white cabbage in sweet-sour pickle.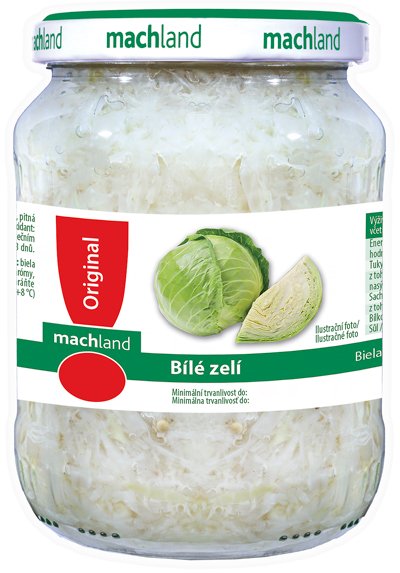 Contents
White cabbage, water, sugar, salt, spirit vinegar, mustard seed, natural flavours, cumin, antioxidant: potassium disulphite.
---
Store at a temperature between 0 °C and +30 °C. Protect from direct sunlight. Once opened, store in a refrigerator (+4°C to +8°C) and use within 3 days.
Nutrition values per 100g of product
Energy
142 kJ / 34 kcal
Fat
< 0,5 g
of which saturates
< 0,1 g
Carbohydrate
6,8 g
of which sugars
5,6 g
Protein
0,7 g
Salt
1,0 g
EAN: 8595058863148